Affordable
All on 4 Dental Implants in Queens, NY
Free Consultation

All Patient. Always Free
If insurance unavailable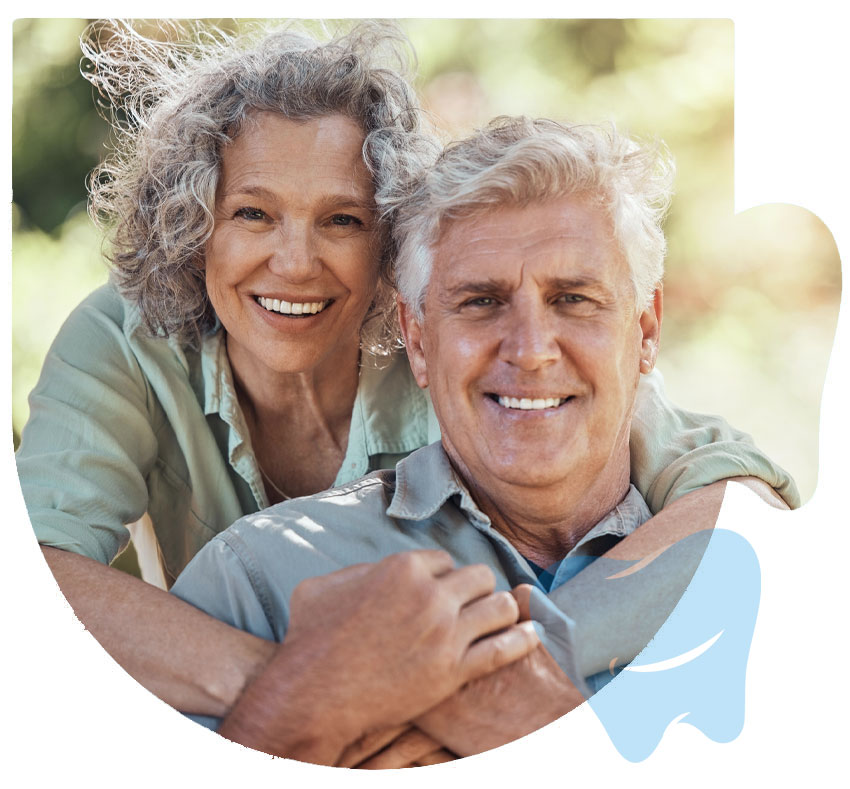 Professional Doctors
Best All on 4 Dental Implants by CitiDental
With teeth missing, you may feel that your self-image suffers, limiting social interactions and possibly even restricting your career opportunities. Sometimes referred to as a "smile in a day," all on four dental implants renovate your smile with less pain and fewer expenses than traditional dental implants. Instead of an implant for each tooth that needs replacing, you need fewer surgeries with all on 4 implants.
When you're looking for a smile makeover that also restores the functionality you've lost because of missing teeth, all on 4 dental implants may be just what you need. You don't have to live with tooth loss anymore, thanks to options you'll find at CitiDental in Queens.


If you're missing teeth and seeking a treatment that can address the gaps, all on 4 dental implants may be the best solution for you. When a significant number of your teeth are missing, you feel the difference. And you may not want to wait for replacements.
Read More
BOOK APPOINTMENT
Schedule Your Free All on 4 Dental Implants Consultation in our Queens, NY office
Read More About All on 4 Dental Implants
1
All on Four Implants Benefits
All on 4 dental implants only require eight implants versus the 32 otherwise required for a full mouth. That's a significant difference. Additionally, you don't have to suffer with potentially ill-fitting dentures or go through the surgeries and long recovery needed for individual implants.
All on four dental implants function and look just like natural teeth. They allow you to:
Speak with confidence

Enjoy all your favorite foods

Sleep well with your teeth intact

Exercise and run vigorously without worrying about your dentures falling out
The bone and gum tissue bond and fuse to your implants. They actually become an integral part of your jaw. All on 4 implants don't slip or slide, meaning you won't have to endure abrasions and embarrassing slippage. All on 4 dental implants encourage additional bone development too, actually restoring your jaw.
All on 4 dental implant cost is less expensive than individual implants as well. And your CitiDental team, committed to affordable dentistry, can help with payment plans that fit your budget, since your all on 4 dental implant cost often isn't covered completely by dental insurance.
2
Complete Your Smile Makeovers
Dentures have pros and cons: they replace your missing teeth, but they wear down and rub your gums. They also have a tendency to slip at the most inopportune times. Adhesives are messy, and since you have to remove them, traditional dentures are at a risk of breaking or getting lost. Implants, on the other hand, stay in place at all times.
According to a report in the Journal of the American Dental Association, implants are superior. "Immediate-function implants have become an accepted alternative for fixed restoration … on the basis of documented high success rates. The all on 4 implants, a surgical and prosthetic protocol for immediate function involving the use of four implants to support a fixed prosthesis. … The results support the conclusion that use of the all on 4 immediate-function implant concept … is viable in the long term. High prosthesis survival rates can be achieved by the use of four implants to support a full-arch fixed prosthesis."
3
What Are Potential All On 4 Dental Implant Problems?
The all on four implants procedure requires surgery, so you do face minor risks of complications. And dental implants aren't suitable for everyone. You may need a gum graft or bone graft to support implant posts if there's been any deterioration.
Your Queens all on 4 dentist evaluates your mouth's condition before recommending which steps to take to replace missing teeth. You may not be a candidate for all on 4 implants if:
Gum disease is present

Medical conditions such as diabetes or rheumatoid arthritis challenge you

Bone development has been hindered because you take various medications that also may lead to implant failure
The procedure is virtually painless because your all on 4 dentist offers sedation dentistry to ensure your comfort. You may experience some discomfort after the procedure. Contact your Queens dentist if your pain isn't gone in a few days. All on 4 dental implant problems can happen right away or appear years later. Regular cleaning and checkups ensure your dental health and reduce the risk of all on four dental implant problems.